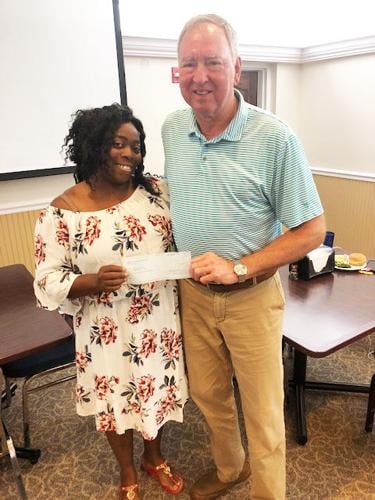 live it everyday," Kiki McDaniel said, "but the results of his memory and his foundation live on in the lives of those who benefit from
it, and it helps keep our family going."
She cited the importance of the retreats for families who have lost a child to cancer.
"No one knows what it like until they go through it, so the retreats are a place where parents and family members can share their grief, learn how to cope, and help each other," Kiki McDaniel explained.
When Chase was undergoing treatments and spending two months in the hospital fighting cancer, there were many visits from an array of people, especially from Carrollton.
"This town is a very, very special place," she said.
As an example of the community's giving spirit, McDaniel cited the recent nonprofit "Sneaker Ball" held last week at the Fox Theatre in Atlanta which raised approximately $150,000 for the foundation that funds the purchase of sneakers and the cost of the family retreats.
The event featured live music, dinner and a silent auction of sports memorabilia and featured guests including Freddie the Falcon and Atlanta Falcons' cheerleaders.
"We had an anonymous donor just recently give us a check for $5,000 that will pay for 10 families to attend one of our retreats where they can find comfort, peace, understanding, and hope," she said.
Following the completion of her remarks, McDaniel was presented a contribution of $600 from Kiwanis President Dale Williams to help continue Chase's legacy.
Thanks to Dan Minish, Times-Georgian
.